Brett A'court in his studio - promotional portraits. For more on the artist: http://www.brettacourt.com/
Bleak and white - a lighting test shot that the artist really liked, so naturally it was included in final delivery.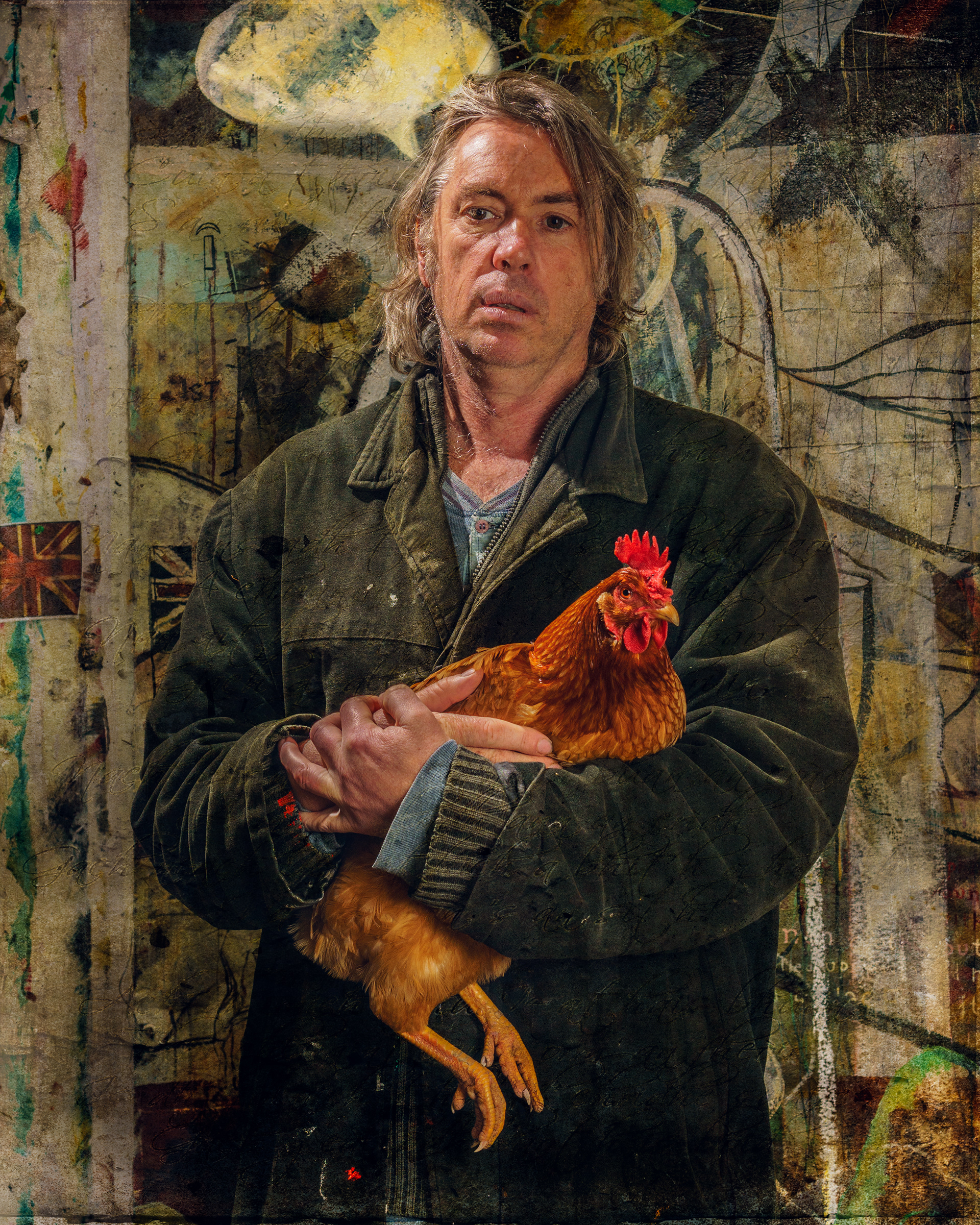 The artist with his nemesis - the chickens love to invade the garden studio and ply their trade in attention seeking distractions.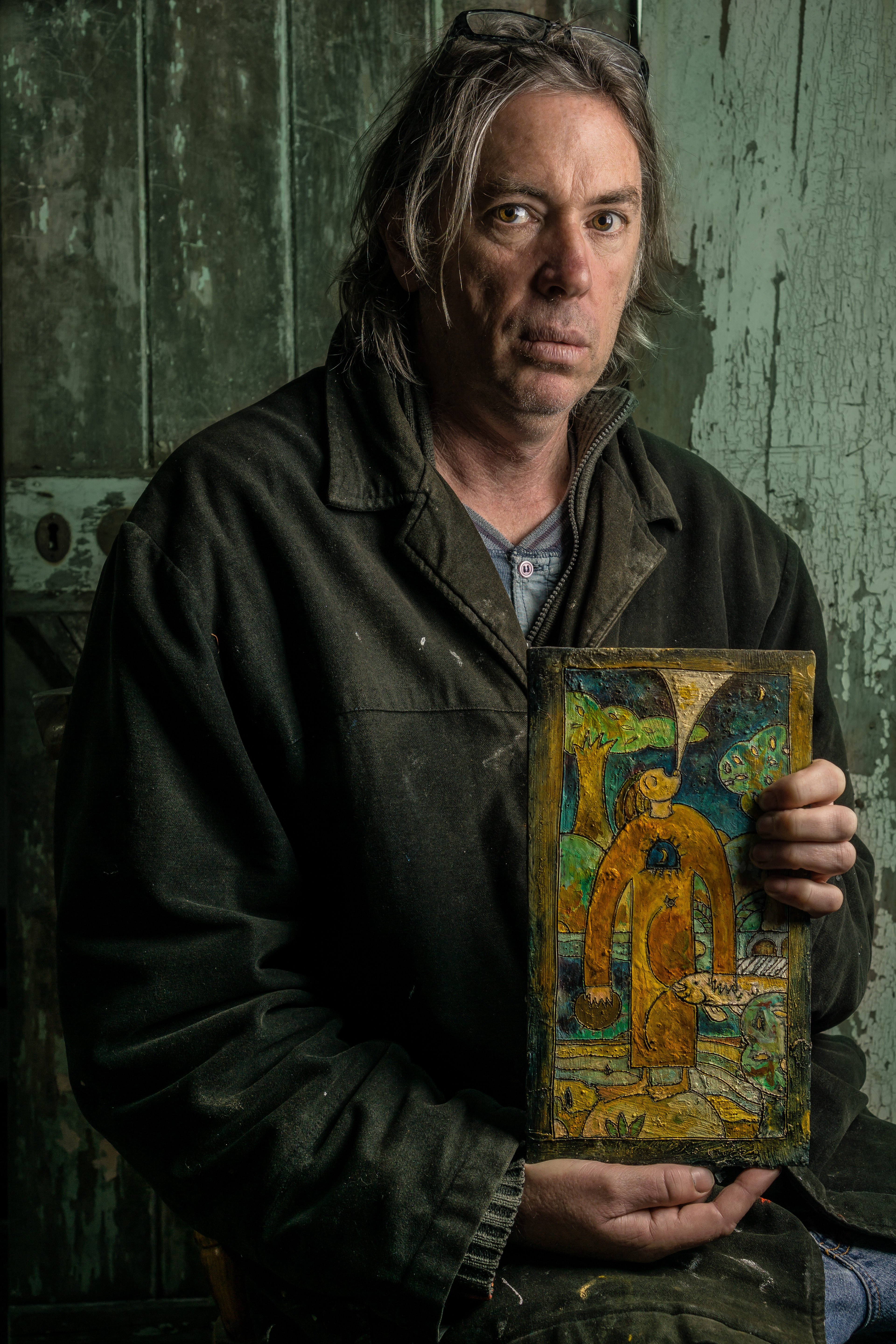 Portrait of the artist holding his handmade hand painted tile work.